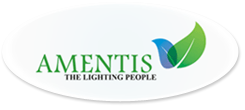 LEDs (Light Emitting Diode) have a real character to play in electronics world. Present in all sorts of electronic devices like remote controls, TVs, watches, etc.; LEDs perform variety of jobs apart from lightening them up. These are widely used in digital clocks, wrist watches to display numbers and also work as indicators for appliances. Moreover, when assembled together they create an image on large-sized TV screen and are also used to light traffic signal lights.

Small in appearance, LEDs are rather different than other varieties of lights including incandescent bulbs or CFLs. These tiny-sized bulbs don't get typically hot or don't even have a wire that could burn out. Their illumination entirely depends upon the associated electrons inside the semiconductor material, which marks their life as long as a regular transistor.

Why LED Lighting?

A big thanks to Thomas Alva Edison for giving us the best technology i.e. LED, as substitute of natural light that saves power. Ever since it was introduced to man, its advantages against other light emitting products such as halogen, incandescent, etc. have been celebrated worldwide.

Longer life spans
LED lamps last longest. Their 35000 hours' life is 30 times long-lasting than incandescent. These are also 25 times longer than the halogen and 10 times lasting than the fluorescent lamp.

High efficiency
Available in compact sizes with latest technology, these lights hugely help in cutting down on electricity bills by up to 80% as compared to other lighting devices.

Green Light
LEDs promote green light, which seems apparent with the fact that it improves interior temperatures by lowering down 1-2 degrees, CO2 costs and AC prices. It is also a mercury-free product that doesn't release damaging UV or IR rays.

Superior color, increased comfort
LED lights also have a calming and pleasing effect to uplift relaxation, which is visible from its clear white light and the high marking on the CRI (Color Rendering Index).