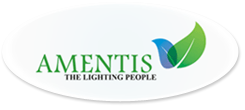 LED Lights vs HPSV (High Pressure Sodium Vapor)

Comparing LED with HPSV (High-Pressure Sodium Vapor), we get to know that LED lights are more durable and energy efficient than common CFL and incandescent lights. We are going to find which one of these is better from below listed comparisons.

Beam Angle

HPS has a 3600 lighting angle and thus can't be used for all places we want, as some lumen don't go at our desired places. On the other hand LED lights don't face these issues, as factories use proper lens or light guiding pillar to solve the purpose. However, due to shape limitation of the bulbs, it necessarily doesn't mean LED can deliver light at everywhere.

Lifespan

With a respective lifespan of 50,000-100,000 hours and 2000-20,000 hours; LED lights are famous for their lifespan in contrast with HPS lights.

Light Decay

Just like life, where people get tired of running; lamps get tired too. After using them for over certain duration, LED lights also begin to wear out. Their decay starts from 1-10% after the use of 10000 hours or 30% after use of 50000 hours; which on an average will take 8 hours per day for 15 years to damage it at most. While HPS lights don't go worse in their last phase, these decays at a faster speed in the beginning.

Cost

The purchasing cost of LED lights may be higher than HPS lights, but the huge electricity consumption and replacement charges will lead you to purchase the LED light soon. So, when switching to LED from HPS has its proven benefits, why not start it from today itself?

Color Rendering Index

CRI (color rendering index) is the parameter that shows how real an object looks like with its increasing degree at the time of illuminating it. Usually, the CRI of a white LED is over 75, which also sometimes reaches as high as 90 that makes it appear more brighter even in darkness. This is the reason why HPS lights appear yellow, as their CRI is generally below 23.

Color Temperature

With different color temperatures of LED starting from 2600k to 10000k for different lightening functions, you get a choice of warm white, cold white and pure white. Due to low color temperature of HPS that ranges from 1950k to 2250k; it gives yellow light effect, making people sleepy. Using warm white lights in bedroom is thus preferred, which is also effective for street lighting in night.