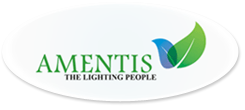 1. Long Life
LED bulbs and diodes have an excellent functional lifespan of 100.000 hours as compared to other lighting devices, which means that a user can uninterruptedly operate it for up to 11 years or even twice in case of using it just for half days. On the other hand, if they are used for 8 hours every day, they would need to be replaced not before 20 years.
Unlike ordinary lights, LEDs don't heat or stop working halfway and there's no chance for them to produce lower energy level.
2. Energy Efficiency
Saving around 80-90% of energy, LEDs are the most effective lighting source among all conventional bulbs. Thus, 20% of the electrical energy part gets converted into heat and rest into light.
On the other hand, 80% electricity of the incandescent bulb goes wasted from turning into heat, since they work at only 20% energy efficiency.
Using the conventional types of lights only contributes to heat the room and to your huge electricity bills. You can save up to US$ 80 by using LED lighting, as it only consumes electricity worth US$ 20 if you generally pay US$ 100 on an average.
When it comes at handling urban infrastructural development projects for cities, airports, etc.; higher operational time of these LED lights works even more efficiently. Imagine how beneficial it would be for an airport that uses power saving LED lights and save over 30% of power consumption in contrast with the one that uses traditional lights.
Similar to the efficient use that LED lights offer, these bulbs also come with effortless maintenance since these don't need an early replacement due to their long life.
3. Ecologically Friendly
Unlike conventional fluorescent lights, LED lights don't contain mercury or other toxic chemicals and come clean as 100% environment-friendly.
Being 100% recyclable due to toxic-free nature, LED lights release less CO2 with least heat generation. Also, their huge operational lifespan signifies that a single LED bulb offers decent saving on material and manufacturing energy of 25 conventional bulbs, which leads us to a greener future.
4. Durable Quality
Use of durable components in the making of LEDs makes them resilient to vibrations, shocks or other external impacts. These are equally good against rough outdoor conditions of weather including heavy wind, rain; construction or other manufacturing sites.
5. Zero UV Emissions
Since LED lights produce no UV emissions, these have an advisable use for heat-sensitive goods and also at places like art galleries, museums, archaeological sites, etc.; where UV sensitive objects are displayed.
6. Design Flexibility
LEDs are designed in different shapes and sizes that provide efficient lightening with superb control and attractive lighting effects to sooth eyes and mind. Due to such features, these lights are widely being used in airplanes, classrooms and different locations; which ensures their increased use in coming years.
7. Operational in Extremely Cold or Hot Temperatures
LEDs offer ideal operation under low temperature in indoor and outdoor locations such as freezers or other winter settings, while fluorescent lamps don't possess such efficiency in cold conditions.
8. Light Dispersement
Unlike conventional lights, LED lights are designed in a manner that their light can be centered on desired location for best usage efficiency.
9. Instant Lighting & Frequent Switching
Swift in brightening up instantly and frequently, LED lights don't take time to start as compared to fluorescent lights. Due to their huge operational life expectancy, these lights are also used as traffic signal lights that don't affect their brightness or lifespan.
10. Low-Voltage
Use of low voltage energy to illuminate LED lights makes it easier to use it in outdoor settings, rural areas and such distant places; where solar energy is used as most advantageous source of energy.